The Pigvalley Page
the unofficial home of Sator & Sator Codex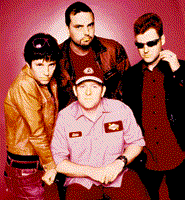 As you might have noticed, the work on this site is closed.
I have moved on to work with the official Sator website instead.
But I won't remove this site. There are some bits and pieces here that
are not on www.sator.se yet, but they will be eventually.

See you on www.sator.se!
Dennis, 2003-01-11




---
Design and layout © Dennis Germundal, 2000
germundal@hotmail.com